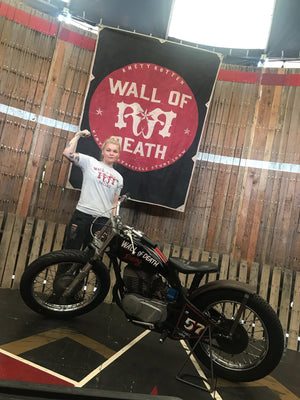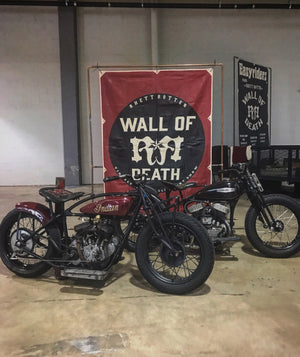 Rhett Rotten Wall of Death Canvas Banner
Created in the spirit of vintage motorcycle racing advertisements of the 1920's, 30's, and 40's, Rhett began painting these banners to adorn the Wall of Death for our shows. However, in recent years, the 5'x7' canvases have become highly sought-after keepsakes for our fans!
Hand painted and designed by Rhett himself and his Factory Team, we are excited to offer these canvases here for you to add to your collection of Wall of Death memorabilia. They are true "authentic" works of art, sure to be treasured for years to come! Styles, colors, and availability may be limited. 

 "Rhett Rotten Wall of Death" comes in red background or black background.